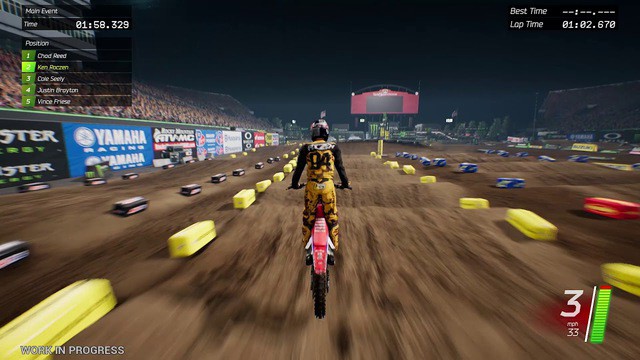 Monster Energy Supercross just hit mobile, and this game is free as hell. Like any racing sport, the name of the game here is timing, retaining perfect control over the bike, taking fat jumps and big dumps. You can tackle the single player career mode and race against four types of AI riders, take it to the streets to play against other riders in a global multiplayer experience, and you've also got the option to jump into an online tournament that will match up with real-life championship weekends, so you can race the same races you're seeing on TV. Dope.

Here are the pertinent features:

Features:
● Official drivers and bikes for the Monster Energy Supercross 2017 championship
● Official bikes and athletes from both 250SX and 450SX classes in official stadiums
● 3 different control types: acceleration, speed, and grip
● Massive and engaging career mode
● Share your achievements with your friend on Facebook
● Unlock prizes after each victory to upgrade your ride faster
● Enjoy daily bonuses

● Conquer multiplayer challenges to level-up from "Newbie" to "Epic"
● Compete against one of the two proposed drivers to receive big prizes during official championship weekends

Then, tomorrow, the console version drops, with Square Enix spreading the love across the Switch, Xbox One, PS4 and PC. Time to get your rev on. Give the trailer below a watch.