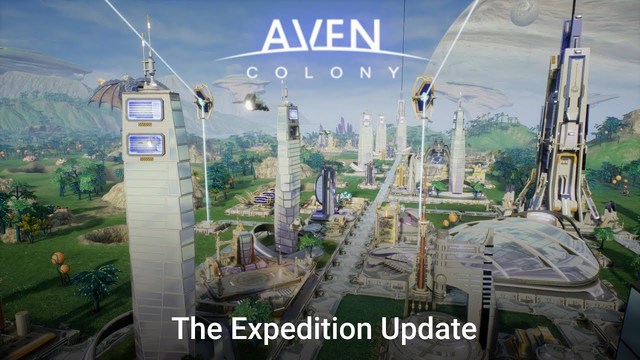 Team17 and Mothership Entertainment are tossing a big ol content drop for Aven Colony right in your lap and you can play it on PC/Steam. 

Aven Colony: The Expedition Update is a massive update for their award-winning, sci-fi city-building and management sim: Aven Colony.

Check out the trailer and the details below, and trust me, you're gonna get your money's worth. 


There's really a ton here.

Content Update:
Content update 2 released today on Steam features:
4 brand new remote installations to extend your colony out onto the surrounding planet: Remote Settlements, Missile Launchers, Deep Core Mines, and Solar Arrays
The Colony Terminal, a new morphing skyscraper that allows you to house colonists and comes with a hovercar transportation terminal built into the top floors!
A new Ark Launcher that allows you to send Ark vessels out onto the overworld map to build autonomous installations outside your colony
A new Transceiver allows your colony to collect solar power beamed back from solar arrays outside your colony
Fend off attackers from the Cult of the Seterdari, who will now attack your colony with their ramshackle airships
Incoming threats such as creep spores, plague spores, hovering guardians, and cultist airships will now appear on the expedition map and approach your colony before they strike
A new tier-2 Expedition Center supports an upgraded combat ship, which can fire missiles in a limited radius at all such incoming threats
A new water system dramatically enhances the look of all the oceans, rivers, and lakes in the game
A new Satellite Camera mode gives you a zoomed-out view of your entire colony from above
An updated camera system allows you to smoothly transition between normal camera, zoomed-in surveillance camera mode, satellite camera mode, and the overworld map using the mouse wheel or key shortcuts
Content update 2 is now available on Steam and will be coming soon to the console versions of Aven Colony.