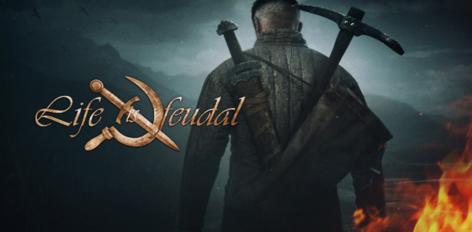 Life Is Feudal the "large-scale group-focused RPG MMO" got a new trailer today in anticipation of the launch of the open beta, and it's looking even better than when we reviewed the early release (read our initial review here). The new trailer showcases the gameplay, landscapes and a even a little bit of fighting. 
This game reminds me a bit of a third person Warcraft III, where you build up your village and units, then launch them at your foes. You can advance your villages to to the point where they become cities, and from cities you can build kingdoms soaked in the blood of your enemies. 

I'm sold on the basic idea for sure, which is pretty much starting with pointed sticks and grass huts and ending up with a thriving kingdom build on the bodies of your enemies. You can form guilds and make enemies out of other players, and you choose your role in your up and coming society, be it farming, hunting, soldiers...you name it.

I really like the sound of the gameplay, even though I am not a giant MMO guy. Check out the trailer below, and read the official announcement for more details.

Official Announcement:


Life Begins Small But Quickly Grows Into Flourishing Guilds in Realistic MMO  
With just a few days until launch of the Open Beta, developer Bitbox revealed a brand new trailer for Life is Feudal: MMO. In this new trailer, viewers will be treated to a variety of landscapes from the game, along with a look at the vast gameplay scope where players start learning how to build primitive huts, gain knowledge of forging iron and steel, and even build devastating castle siege machines. The game mixes role playing, community building and survival, all in a harsh, realistic medieval world filled with lurking dangers.
Players start out alone, but band with others to build thriving communities, villages, which can evolve into entire cities and kingdoms with hard work and dedication.

Life is Feudal: MMO is a large-scale group-focused RPG, that places players in a highly realistic, non-fantasy, medieval world where danger lurks around every corner. Players need to work as a team to gather resources, build shelter, craft tools and form a fully functioning feudal society in an unforgiving archaic world. Players may find a place in society as a vassal, a knight, a farmer or even royalty, as their guild builds and expands their medieval societies.

While players may start their adventures alone, as they gather and craft supplies needed to make it to the next day, they will quickly meet up with others to form groups, then guilds, and finally work their way up to complete medieval societies and nation-states. Life is Feudal: MMO is a realistic social experience, where the best way to thrive in the world is to work together and build a fully functioning society, where everyone has a place, from the most basic hunters and gatherers, to farmers, soldiers and civic leaders. There's a place for everyone in Life is Feudal: MMO, and a world ready for them to explore!