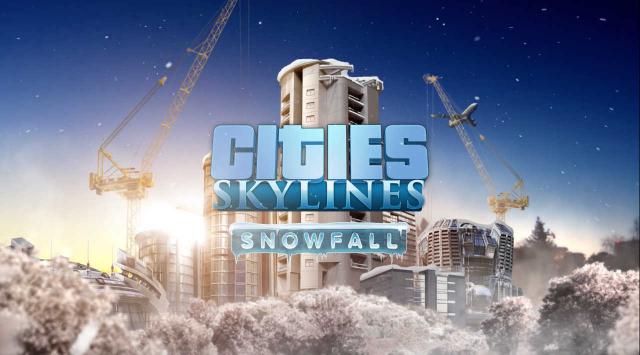 Cities: Skylines released a new expansion called "Snowfall" today, and the trailer is looking great. The DLC allows players to build in new, snowy maps, and features rain and fog as a precursor to blizzard-like conditions, new vehicles and trams and a new way to heat buildings in your city.

Watch the trailer below and read more about it in the official announcement. 


Official Announcement:

STOCKHOLM - November 14, 2017 - Paradox Interactive today released the Snowfall expansion for the popular city scape simulation, Cities: Skylines on Xbox One, for $12.99. The first expansion to the main game allows mayors to build new cities on winter maps and offers comprehensive opportunities to prepare their own urban centers and residents for freezing temperatures. Snowfall will also be released on PlayStation®4 on November 21st.
Snowfall features:
-Weather effects expand existing maps. Rain and fog as autumnal harbingers of winter pass over the cities. A cold front determines what's going on around snow plows, road maintenance and more on the new winter map.
-New vehicles expand the pool of transport. New trams and a simplified management of public transport systems relieve the mayors.
-Comfortably warm apartments are the goal of all mayors! To achieve this, the extension includes new ways to heat the city's buildings.