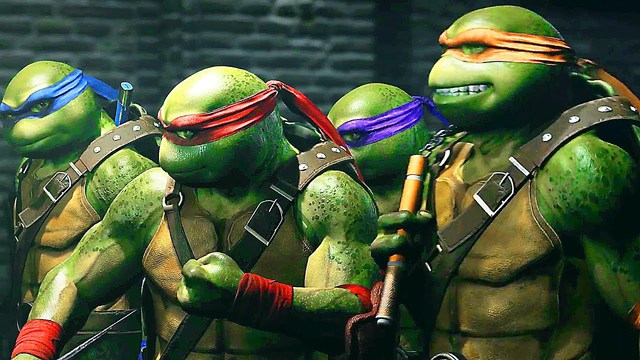 I didn't even know I wanted this until I saw the announcement. Now, I am angry that this has been missing from my life thus far.

The heroes in a half-shell are coming to Injustice 2 in the third fighter pack, and I can't wait. I'm interested to see how they are going to play this; since this is a roster update, I very much doubt that there will be all four playable turtles. But then again, how can you pick just one? Do you want the icy stoicism of Leonardo? The wise cracks of Mikey? Raphael, being a total dick? Or Donatello tossing some kind of invention into the brawl before giving Batman an honest to god crack in the mouth with his staff? Decisions, decisions.

They have already announced that The Atom will be joining the game starting on November 12th, along with the Enchantress (which is kind of bush, who the hell is an Enchantress fan?) and the turtles following shortly after. It's hard to see them adding all four turtles, but it's also hard to imagine them not all being playable. Maybe you play as one and the others just jump in for support/team attacks? We'll see.


Players who purchase the ultimate edition will get everyone, otherwise you'll have to cough up for the third fighter pack to get the TMNT, Atom and Enchantress.

Check out the video, it's rad. Injustice 2 drops for PC tomorrow.