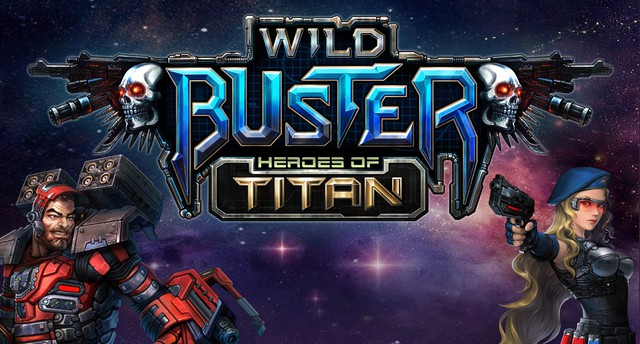 You are in luck!


Just in time for the Closed Beta Weekend for the Sci-Fi Action MMORPG, Wild Buster: Heroes of Titan, we have 5,000 Steam Alpha Keys up for grabs. That's right, you can join the fight against those pesky, relentless cyborgs all weekend long! The Beta weekend runs from Friday, November 10th, at 2pm CET through Monday the 13th at 10am CET.
Beta players can defend the planet Titan, try out the 14 unique heroes belonging to either the Guardians or Abandon factions, get together with friends for some old school co-op gameplay and to explore the world of Wild Buster: Heroes of Titan and raid dungeons, while slashing through hordes of "The Broken". Videogame legends Serious Sam and Duke Nukem are scheduled to be added as playable characters during Early Access later this year to stir up some dust and kick some cyborg asses.
If you enjoyed the Beta of Wild Buster or didn't catch a key this time, you can pre-order the full version of Wild Buster: Heroes of Titan via Indiegogo and get guaranteed access to the beta weekend.
How to get the Key:
Go to www.dlh.net and log into your account (or register first)

Go the Promotional and Beta Keys

Click on Unlock Key (Wild Buster)
Redeem description: 
Launch the Steam client software and log into your Steam account. 

Click the Games Menu. 

Choose Activate a Product on Steam... 

Follow the onscreen instructions to complete the process
Disclaimer: Please be aware, that the keys only grant you access to Wild Buster: Heroes of Titan for the period of the test weekend and will be revoked afterwards.